Company`s Activity:
Establishing, managing, and operation of productive units in the field of refining, manufacturing and petrochemical to produce various high quality petroleum and petrochemicals products.
Goals of the Company:
In the light of the policy of the Egyptian Petroleum Ministry, for more production of the free of additives, high-octane gasoline, And according to the country's directions to protect the environment. In addition to cover the growing local market demand.
Achieving the horizontal integration between the refineries and petroleum and petrochemical industries, both basic and specialized, and to increase the added value.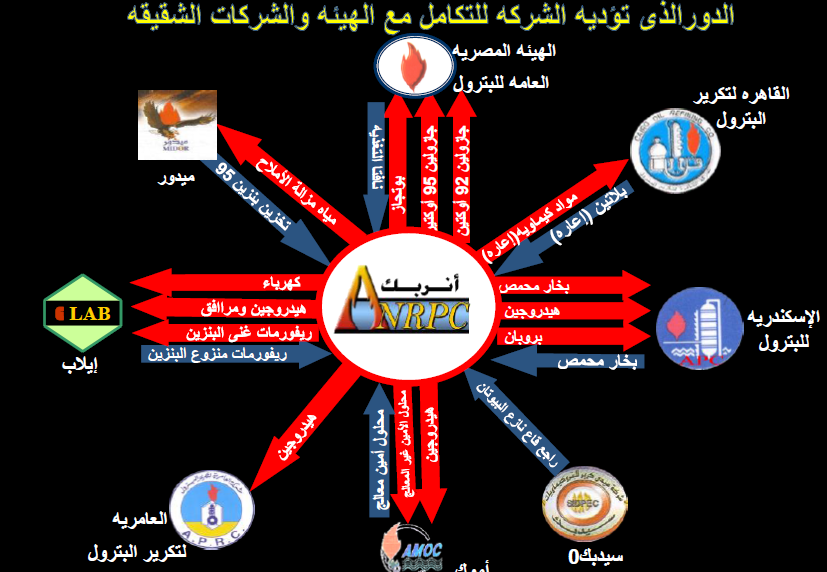 Purpose of Project:
Producing high octane gasoline (free of additives) (92/95) to satisfy the increase of the domestic consumption.
Possibility of using reformats components in petrochemicals production.
Protecting the environment from the pollution resulting from using additives.
Producing Butane and Propane.
Producing Hydrogen.
Availability of new jobs and limiting unemployment.